With billions of doses already administered worldwide, signalling significant success in the fight against COVID 19, the world recently awoke to Omicron, a new SARS-CoV-2 virus variant.
As experts continue to unravel the new variant, some facts about it have however been known.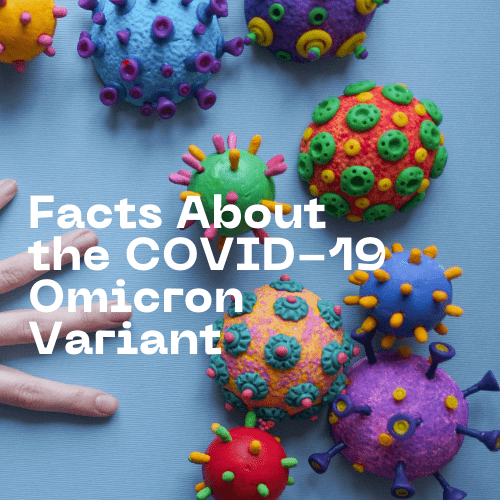 In this article, we are sharing key facts about the COVID 19 Omicron Variant from publications by The World Health Organization (WHO), the Nigeria Centre for Disease Control (NCDC), Centres for Disease Control and Prevention (CDC) and the European Centre for Disease Control (ECDC).
Want to learn what experts have said about Omicron?
Let's get into it right away.

12 Facts to Know About the Omicron Variant

Fact #1
The World Health Organization designated variant B.1.1.529 a variant of concern, named Omicron on November 26, 2021 (Source: WHO)
Fact #2
The Omicron variant is a source of global concern because of its increased risk of transmissibility and its potential to escape protective immune responses induced by natural infection and/or vaccination (NCDC)
Fact #3
The new variant was first detected in specimens collected on November 11, 2021, in Botswana and on November 14, 2021, in South Africa (CDC)
Fact #4
Regarding transmissibility, it is not yet clear whether Omicron is more transmissible compared to other variants, including Delta (Source: WHO)
Fact #5
Covid-19 prevention protocols including wearing face masks and social distancing will provide protection against all variants of COVID-19 including Omicron (Source: CDC)
Fact #6
It is still uncertain if infection with the Omicron variant is linked with more severe disease (Source: CDC)
Fact #7
As of 6 December and since 5 December 2021, 30 additional SARS-CoV-2 Omicron variant of concern (VOC) cases have been confirmed in the European Union and European Economic Area (EU/EEA), contributing to an overall total of 212 confirmed cases to date (Source: ECDC)

Read also: Sharing the Goodness this Season — Embracing Radical Data Security Plus Innovative Cardiac Monitoring
Fact #8
Preliminary evidence suggests there may be an increased risk of reinfection with Omicron, which means people who have previously had COVID-19 could become re-infected more easily with Omicron. Information regarding this is still limited, however. (Source: WHO)
Fact #9
All cases for which there is available information on severity were either asymptomatic or mild. No deaths have been reported among these cases so far (Source: ECDC)
Fact #10
As of December 7, there are Six Omicron variant cases detected in Nigeria. Cases were found in persons with travel history to South Africa in November (Source: NCDC)
Fact #11
Current vaccines are expected to protect against severe illness, hospitalizations, and deaths due to infection with the Omicron variant (Source: CDC)
Fact #12
PCR tests continue to detect infection, including infection with Omicron, as known with other variants (Source: WHO)
Conclusion
According to the WHO, efforts are being carried out to better understand the Omicron Variant Without a doubt, more information about this disease will keep surfacing in the next few weeks and months.